Northern and TransPennine trains ARE 'worse than in 2018'

Northern and TransPennine Express (TPE) said they had to cancel lots of trains at Manchester Piccadilly. This means you can't ride on the Northern trains for a TPE because lots of trains had to be cancelled, which occurred due to a new timetable which was introduced on May 20th of May 2018.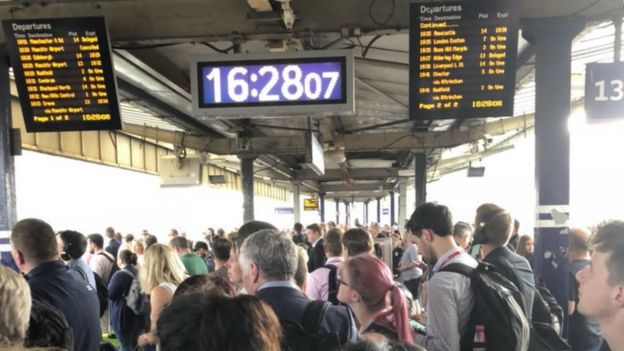 This lead to widespread disruption. The head of TPE said this 'had to be cancelled because of bad flooding on the rails'. You need to check before travelling with any trains, to do so you can check on the real-time trains at your nearest train station. Or, check on twitter or facebook. Make sure to think before booking your journey, you have to speak to a staff member if your journey goes wrong. 
Will this affect you? what do you think about it? let us know down below!
0
0
0
0
0