$49 EUROPE-US FLIGHTS COULD BE MAKING A COMEBACK
WOW air, the ultra-low-cost airline which went bust earlier this year, could be about to return to the skies.
The Icelandic carrier, which linked Europe and the United States with amazingly cheap flights, was an instant hit when it first launched in 2012. However, after a failed attempt to grow the airline, its debts spiraled out of control, causing it to file for bankruptcy on 11th March, stranding passengers on both sides of the Atlantic.
However, the brand and some of its old planes have been bought by an American firm named USAerospace, who plan to give the airline a new lease of life.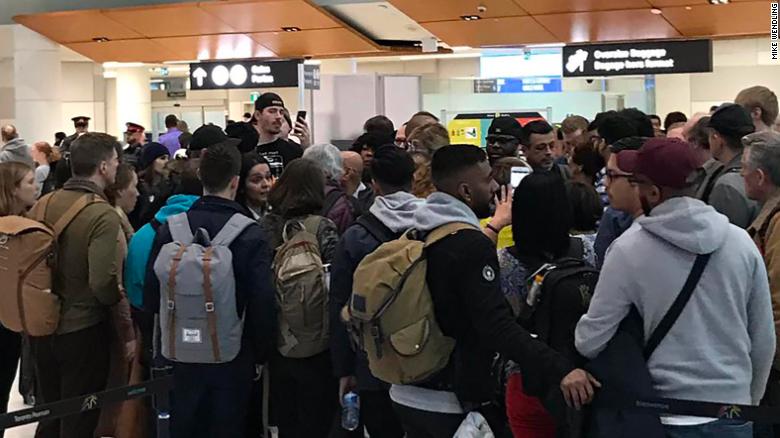 Passengers stranded at Toronto's Pearson airport after being given the cold shoulder by WOW. Will the new owners be able to convince them to give the airline a second chance?
USAerospace has been trading for years as an aviation consultancy business, however it says it has the knowledge and the expertise to keep the failed brand in the air.
The company's CEO, Michelle Ballarin, said she had "fallen in love with Iceland" (WOW's main destination), and was heartbroken when the airline collapsed.
"We are debt free and want to stay debt-free," she said at a press conference.
Michelle Ballarin, the new owner of WOW.


Ballarin's plans will see the new WOW begin flying between Keflavik, Iceland and Washington DC in October, using a pair of Airbus A321s which were previously owned by the old WOW air.
She says the company will then grow its fleet, but won't go above 12 planes. "That's the profitability area," she claims. She plans to operate a split fleet of both Boeing and Airbus aircraft, which is unusual for a low-cost airline, which would typically stick to just one type of plane to reduce costs.


She has ruled out operating large widebody aircraft such as the Boeing 787 Dreamliner, claiming the old WOW's decision to operate 400-seat Airbus A330 planes as what killed the airline.
Skuli Mogensen, the CEO and founder of the former WOW air. Mogensen has said he will "never forgive himself" for the company's collapse.

She may be happy to point out what caused the old WOW's fall, however aviation experts have branded some of her other ideas for her new WOW air as delusional.
Despite WOW being a low-cost airline, she plans to allow all passengers to access a luxury airport lounge, typically reserved for first class passengers, and will offer Michelin-star meals.
"We want to make flying fun again for the flying public. For those of us who spend a lot of time in the air, flying is a challenge because of security requirements to make sure the flying public is safe. We have a three-star Michelin chef who is working very closely with us for the last two years to develop good nutrition onboard options. I have requested to be able to have a passenger lounge for everybody flying on the aircraft. As I see it, the experience of flying is such that when you have a six hour flight it's always a bit of a challenge if you come into a busy airport and are standing in a hallway for an hour or two in between flights." she claims.
Aviation consultancy site 'One Mile At A Time' says her ideas "have confused the heck out of them."
"What on earth is she even saying? So she's starting a low cost carrier and is working with a three star Michelin chef to bring better nutrition onboard in order to make flying fun again?"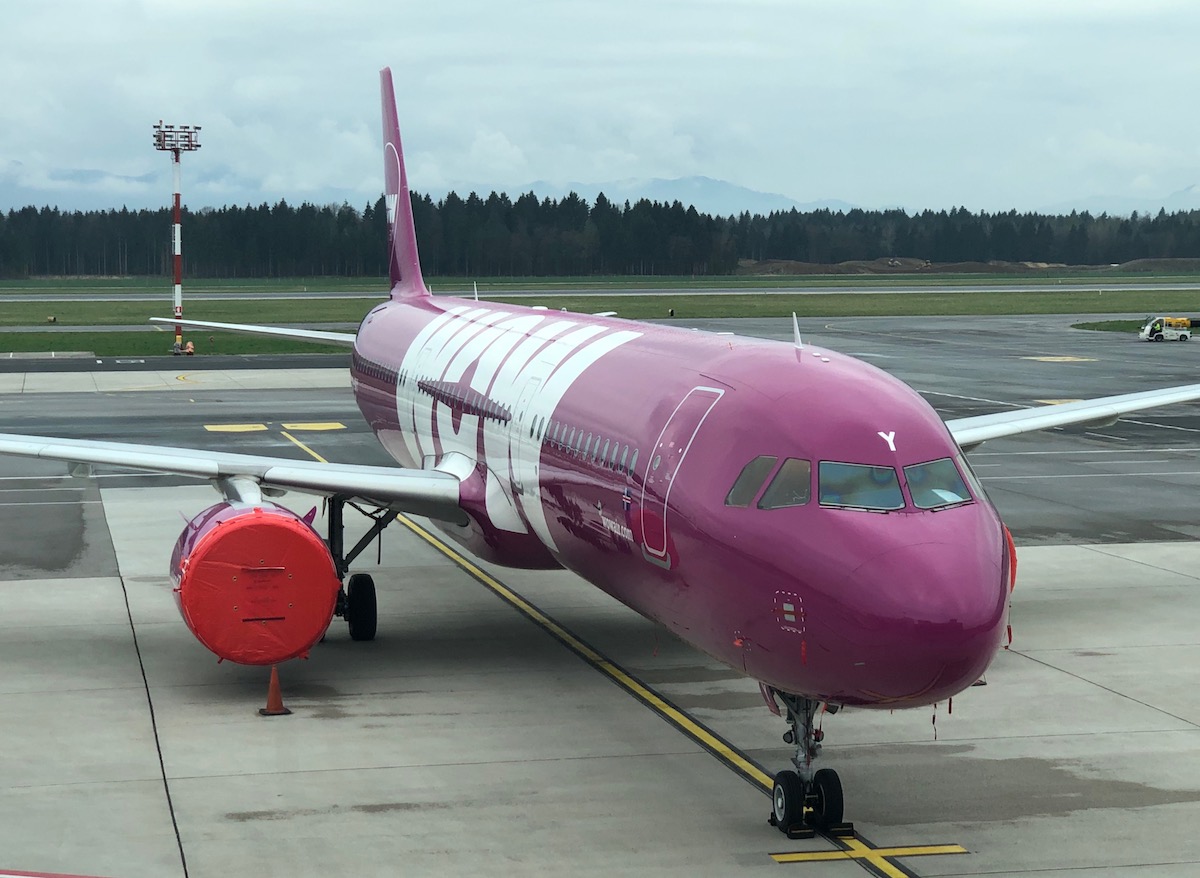 A WOW air plane grounded after the company's collapse.

do you think the new wow air will be able to survive? tell us in the comments below!
1
0
0
0
0