Nicki Minaj retires early to have children?

Nicki Minaj has been a queen of the pop industry for some time now. This is due to the success of her albums and the quality of her songs. At age 36, she has decided to retire from the music industry, but what does this mean for the future of pop?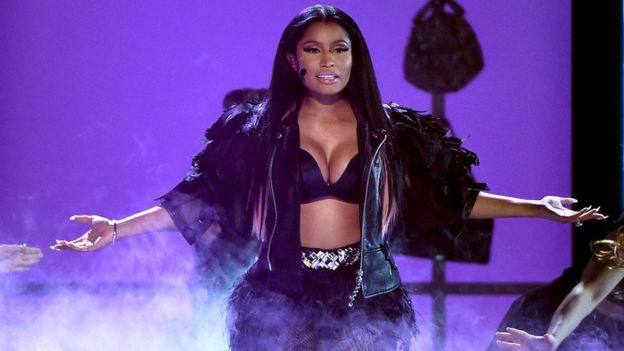 Nicki Minaj retired due to she wants to start a family. It is not yet known if she is retiring forever or just exaggerating a break. She has collabed with many artists over her time on the charts such as Ariana Grande, Kanye West and Justin Bieber.
Due to this retirement coming out of nowhere, it has lead many to believe she is not serious about this and will one day return to the loved music industry. Nicki tweeted the following thing: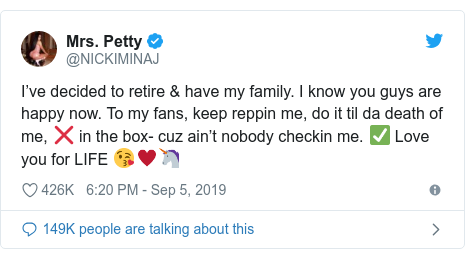 It is unknown what is allowed due to her Record Labels contract, many news sites have contacted the record label but they have failed to issue a statement as of now. This is all in light of the recent failure of her fourth album "Queen" which failed to hit the charts, causing her to lash out on the industry and many apps related to it. This leads some to believe that this retirement was involuntary and maybe her time in the charts is up due to up and coming artists.
What are your views on her sudden retirement? comment below!
0
0
0
0
1