RAK-SU REPORTED BEING DROPPED BY RECORDS LABEL AFTER POOR SALES

After winning X Factor back in 2017, there have been reports of the group being dropped from their record label RCA for poor sales. The group who consists of Myles Stephenson, Ashley Fogho, Jamaal Shurland, and Mustafa Rahimtulla was the first boy band to win the show after they beat Grace Davies the runner up.
A music insider after speaking to The Sun has said;
"It's a tough time to be in Pop and the buzz for Rak-Su fizzled out fast.
They haven't delivered the huge chart singles which bosses were convinced they would, despite being so popular on the show.
The feeling is that their moment has passed and it's going to be tough to revive it."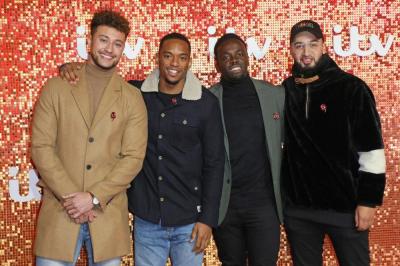 It has been claimed that the group are planning to continue as a band and are currently searching for a new record deal.
After winning X Factor, Rak-Su has released two singles with their winners single Dimelo, which features named singers such as Naughty Boy and Wyclef Jean which they entered the charts at number two just behind Ed Sheeran's single Perfect.
DO YOU THINK THE FUTURE IS BRIGHT FOR RAK-SU OR NOT?
LET US KNOW IN THE COMMENTS BELOW!
2
0
0
0
0