New iPhones INCOMING
It's that time of year again, Apple has sent out its invites for arguably the biggest Apple event of the year.
At this event, the company is expected to announce the next-generation iPhones and possibly Apple Watch.
The event is scheduled for September 10th at 10am (PDT) with the live stream to be on Apple's website. 
WHAT DOES THE INVITE MEAN?
If you follow along with the Apple invitations then I'm sure you know they like to hide clues as to what the event might include.
This year is no different with many speculating that the colours of the Apple logo representing the colours of the iPhone XR replacement.
Below is a photo of what these new colours could look like on the new iPhones.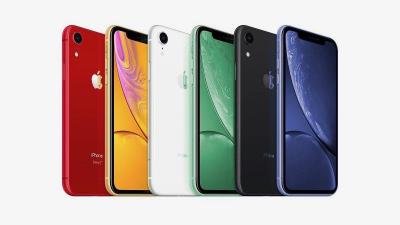 ---
WHAT TO EXPECT AT THE EVENT
The next generation of iPhones is expected to be shown off with a new naming scheme.
The iPhone XR replacement is to become the iPhone 11 and the iPhone XS and XS Max are to be the iPhone 11 Pro and 11 Pro Max respectively.
Leaks suggest that the new iPhones will have triple camera lens set up, possibly a second-generation Face ID system, upgrade to the new A13 chip for better performance, new colours possibly with a matte finished glass back.
It's widely speculated that at this years event we won't be seeing a series 5 Apple Watch, just new finishes.
We could possibly see the series 4 Apple Watch with titanium and or ceramic finish instead.
Apple could also decide to release new iPad Pros as there have been leaks to regarding new cameras, as well as new 16 inch MacBook Pros.
There could also be new AirPods on the way with noise-canceling and water resistance.
As always with leaks, take them with a grain of salt as anything can happen, and who truly knows what Apple has up their sleeves.
What do you think?
are you excited for the event and new iPhone?
let us know down below in the comments!
1
0
1
0
0