theo campbell is "the new fetty wap" as people claim all over social media. 

Celebrity Theo Campbell has lost sight in an eye from a champagne cork incident. This incident had occurred when he was on holiday in Ibiza. The celebrity has been recognized from the Love Island ITV 2017 Show.
He was taken to the hospital immediately and was treated as soon as possible, he had undergone surgery.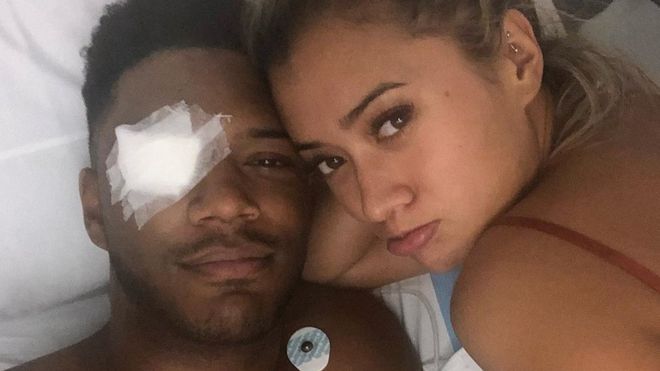 The star posted a photo on 
Instagram
 and wrote: "Two eye surgeries later after a really unfortunate accident, I've lost all my vision in my right eye as it got split in half. Who would have thought that a champagne cork would be the end of time? But I still have one eye left, looking at the bright side of things."
A photo was also posted of himself in the hospital with his girlfriend, Kaz Crossley - who had appeared on a different series of Love Island. 
People all over social media are calling Theo Campbell "the new Fetty Wap".
A witness in Ibiza had said: "Theo was on holiday in Ibiza enjoying himself when someone popped open a bottle of champagne and the cork flew into his eye."
"People were screaming when they realised what had happened and saw the state of his eye. One of the guys said it looked like his eye had exploded."
LET US KNOW OF YOUR THOUGHTS IN THE COMMENT SECTION BELOW.
0
0
2
0
0