Band, Twenty One Pilots introduce a special twist to their show!
It's no doubt that Twenty One Pilots are jokers, just watch last nights set! 
Reading and Leeds festivals are currently underway with artists performing, such as Foo Fighters and Billie Eilish. Last night, Twenty One Pilots kicked off the fall leg of the Bandito Tour at Reading Festival, along with a few special guests and music.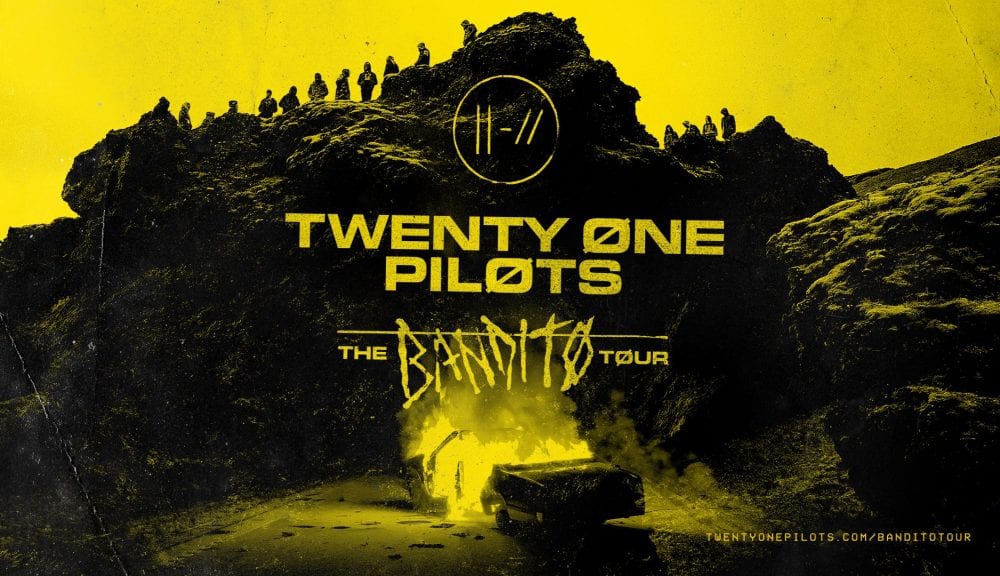 Check out the details below!
Twenty One Pilots took last night's main stage with a packed crowd filled with Clique members and concert-goers alike, but the antics don't stop there, everyone in attendance got the full Trench experience, even with a special speech on dancing by the frontman Tyler Joseph.

"I'm gonna give you an example of what I mean by dance. It's not coming from me though." He explained to the crowd while the cameras panned at 3 security guards, who then took turns busting a move worthy of praise from the Clique. 
But, it gets even crazier...
As the 2 piece band dove into "My Blood", the crowd was in for another treat as 5 more security guards joined Josh and Tyler for more clique approved moves. 
Wanna see it? Just click this link! -  https://twitter.com/officialillwill/status/1165383188837031936
What do you think about this? Are you a fan of Twenty one Pilots? Tell us down below!
0
0
0
0
0