Ed Sheeran's Homecoming
Ed Sheeran is now on his last few shows, after being on tour for almost 3 years.
Fans from all over the world have come to see the last few shows of his tour, ending it where he grew up, Ipswich. Across these last four concerts, 160,000 fans are expected to attend.
Some people started to line up at 06:00 am to get the best seats at Chantry Park on Friday.
Ed will have made many new records, spending 893 days on the road, on his own, beating U2's 760.
I'm sure Ed is happy to be back!
Ed will also break another of U2's record, with his tour surpassing U2's attendance of 7.3 million, over the 255 shows!
Each of the concerts averaged around 34,500 people.
It is also the highest-grossing tour ever, meaning it has received the most profit.
One fan travelled all the way from New Zealand, spending '36 hours in a tin can.'
Ed said the experience was 'really weird and cool' to be back.
He certainly got a warm welcome back!
Piers James, Passenger, and The Darkness were his support acts for the first concert, on Friday night.
You could also find Ed Sheeran's guitars lined up backstage, with his guitars being changed every song, just to check that it was in tune, and the microphone batteries hadn't run out.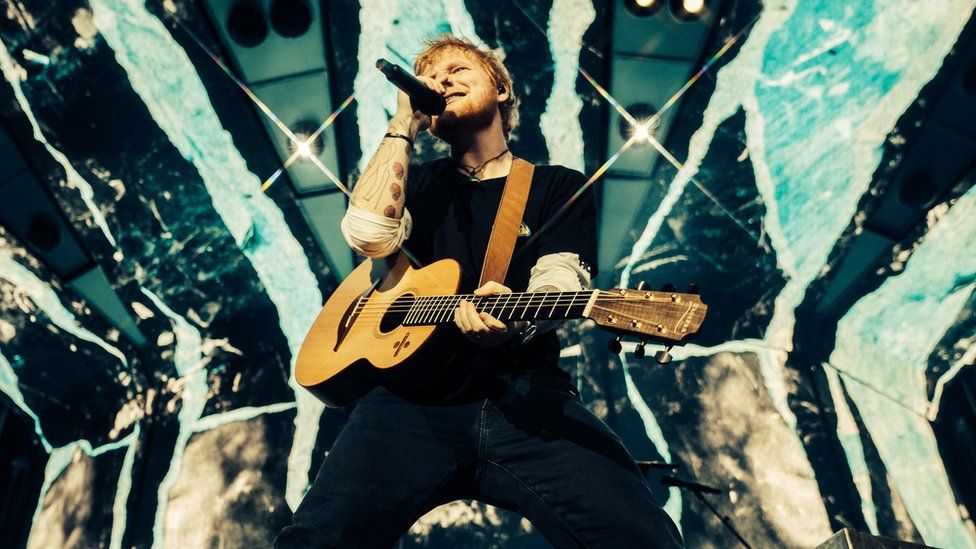 So far, one of his homecoming concerts has happened.
I was lucky enough to attend.

Ed Sheeran is very talented, and uses his famous loop pedal, to layer tracks to create his songs.
While only using his guitar and his voice.
All alongside the incredibly hard working team behind it all, providing some immense graphics to support his music, and with the amazing camera team making sure everyone could see, and the sound team making sure we could hear him at all times.
Although, the queues weren't particularly organized.
My advice would be to ask one of the people in a yellow jacket where your colour queue is.
Ed Sheeran's dad has also put up an exhibition in Christchurch mansion, with items like his college drop out letter.
Did you go see Ed Sheeran?
Recently Been to a Concert?
Let us know down below!
0
0
1
0
0