Hate crime because of sexuality is being stood up against!

Recently in the UK, LGBT tolerance levels have dropped among youth. This is no better explained than in the story of Alex Hancock. He was verbally abused and received death threats for hanging an LGBT flag outside of his house. This was just before Manchester pride began. After neighbours heard of the abuse, they decided they wouldn't tolerate it, this lead to this minor but major movement in Manchester.
A neighbour (Paul Klieman) said communities must stand up in the face of hate. Mr. Hancock was hollered abuse from the streets, to which he replied by asking them to leave, after that failing and the situation getting more and more riled up, he decided to call 101, the number for non-emergencies in the UK.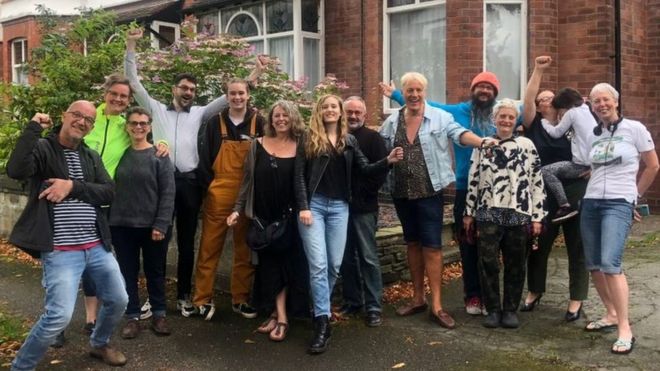 Pictured above are Alex Hancock's neighbours.
Now, more than ever is a time for communities to stand together against hate crime. A huge spike has been seen this year in violence because of sexuality, race or religion. What this community did may seem small, but in the long run, it made all the difference to show that they are strong and stand together against the hate thrown at them.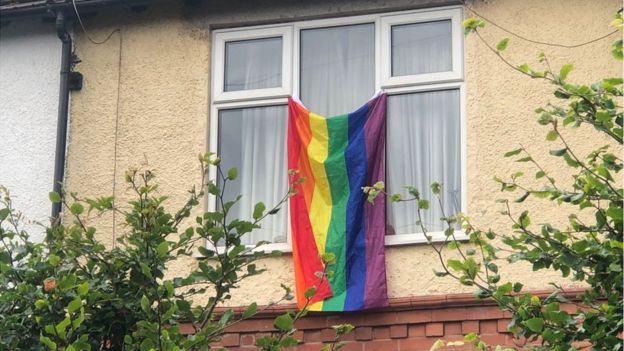 Do you think what the neighbours did was right? comment below.
0
0
0
0
0