Android ditches the Desert OS names as it becomes ANDROID 10

The next version of the Android operation system or better know as OS are ending a tradition of naming there OS after desserts or any form of sweat treats this has been occurring since 2009. If the tradition did carry on, the next version would have started with Q but Google has said they have stopped this due to consumers not knowing which version of the operating system was the latest. The newest addition will be called Android 10 in-which the previous additions of the android would have been nicknamed stuff like Jellybean, Kitkat and Lollipop.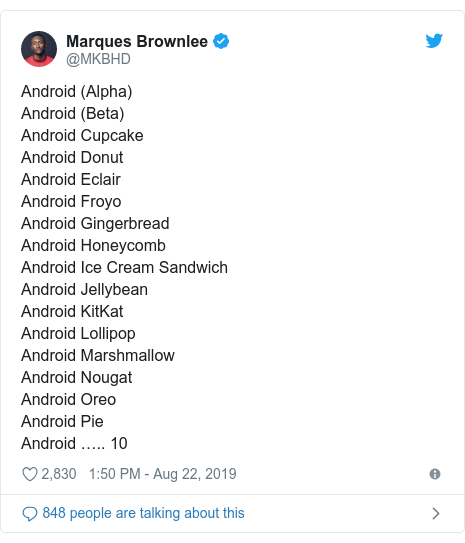 (List of the older operating systems in a twitter post)

Google has stated in a blog that "This naming tradition has become a fun part of the release each year,". which if you'd like to read the blog you can read about it through the link below!
https://www.blog.google/products/android/evolving-android-brand/
They have also said that "As a global operating system, it's important that these names are clear and relatable for everyone in the world," for example Google has stated that the L and R version was not distinguishable when spoken in other languages. 

did you like the desert naming system?
comment below! 
0
0
0
1
0