Our privacy is being breached... again?

The King's Cross Complex is a 67 acre complex in the heart of London. It is home to the infamous Kings Cross International train station, managing trains from France! It is also the home to companies such as Google. The complex also includes a series of restaurants, cafes and shops. All of this is alongside state of the art facial recognition cameras.
Recently, a scandal has emerged involving the use of facial recognition cameras in the King's Cross Complex. It was built by a development company called "Argent", who are subsequently the installers and controllers of said cameras. Why is it such a big deal? Argent has not released any information on how they store this information, process it, or use it. 
Argent repeatedly denies giving information on how long the system has been in place and its full range of uses. The only information they have given is it is for "public safety".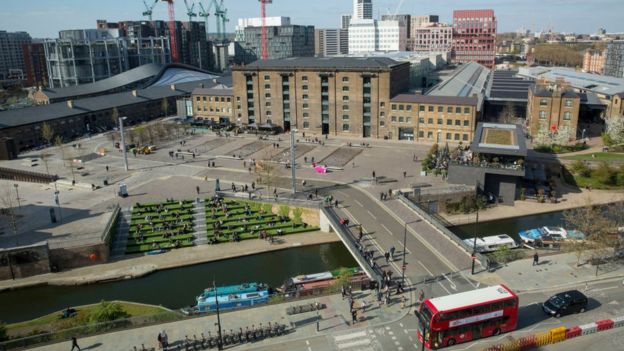 Pictured above is part of the King's Cross Complex in London.
The scandal arose from a tweet published by the twitter account "Big Brother Watch", which exposes unlawful CCTV cameras in areas around the UK. Since then, the Financial Times made an article about it. Before that, nobody was aware their face was being recorded and checked.
This has sparked an investigation by the ICO (Information Commissioner's Office) to make sure it doesn't break any laws regarding biometrics. Biometric Privacy Laws are stronger than the laws for passwords and personal information as it is the key to any person.
Somebody pointed out that for facial recognition to work, it needs to have some sort of database to compare the faces to, the question is, what is this database? Is it the police database or a personally made one?
"Scanning" people's face to identify them is a possible breach of their privacy, said one person. A statement issued said it is highly unlikely that the storage of information meets the GDPR law standard. This has sparked the Mayor of London to get involved, saying it is causing "Widespread Concern"!
What are your views on the cameras installed?
Let us know in the comments below!
0
0
1
0
1