Chinese paramilitary forces assemble near Hong Kong

Shenzhen, China: China has deployed hundreds of members of China's People's Armed Police (PAP) at a sports stadium in Shenzhen. Observers say that they could be seen conducting excises, this is most likely intended to send a message to the protesters in Hong Kong.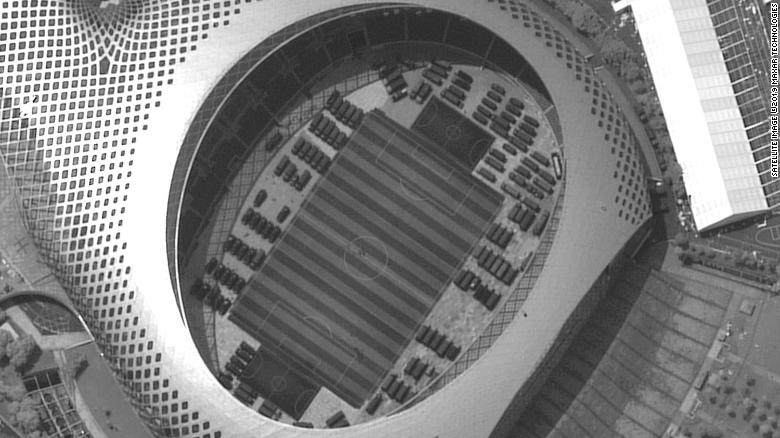 Satellite imagery shows Chinese military vehicles congregating inside the Shenzen Bay sports centre. 
---
Satellite photos show what appear to more than 100 dark-painted paramilitary vehicles, including troop trucks, armored personnel carriers, buses, and jeeps belonging to China's paramilitary People's Armed Police (PAP) parked in a sports stadium in the city of Shenzhen, which borders Hong Kong, which some have interpreted as Beijing threatening increased force against pro-democracy protesters.

However, there has been no indication that the PAP is set to quash the protests, which is in their third month, and such an intervention could have devastating effects on the territory's economy.
China will not sit by and watch but it's ready to quell the unrest swiftly if the crisis in Hong Kong becomes uncontrollable.
What Do you think will happen? Do you think they are there to stop the protesters?
0
0
0
0
0