why is the new Ebola vaccine causing so much of aN ISSUE?
Recently, information has emerged that a new vaccine for Ebola is available.
This news comes in light of the recent major outbreak of Ebola in Uganda and the current small outbreak in the Democratic Republic of Congo!
In Uganda, a whopping 1800 deaths have been recorded so far.
So, why is the new vaccine so controversial?
The controversy began from a comment from an opposing MP in the WHO, they stated the vaccine is untested and fears people in the country will be used as human guinea pigs.
In response to this, Professor Peter Piot (a leading expert on Ebola) has claimed that it has been tried and tested on over 6000 people and "has shown outstanding safety."
The new vaccine was rolled out with "compassionate release" which means it does not have to be tested if there is an outbreak, but is this ethical?
There are currently 1.5 million doses of the vaccine available, and only 180,000 have received the vaccine.
There are around 10 million people combined in the 2 provinces.
How long can this vaccine last and how do we decide who deserves it?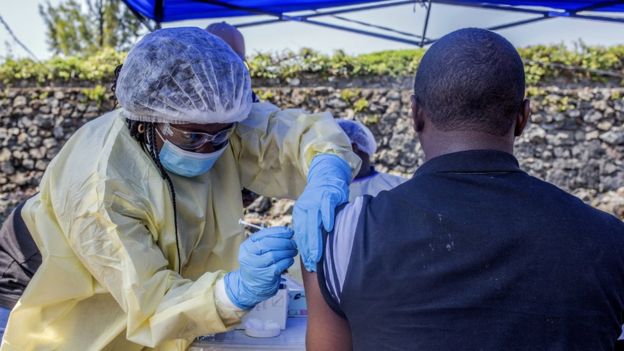 What are your views on the new vaccine?
Is it ethical or not?
let us know in the cOMMENTs BELOW!

0
0
0
0
1