A 

brave Norfolk man in his twenties was stuck after saving a toddler from the rocks

.
    This occurred near Sheringham's East Promenade. The man was in the water for several hours, neck deep, before firefighters finally came to his rescue. The man suffered a few minor injuries, however those injuries aren't thought to be life threatening.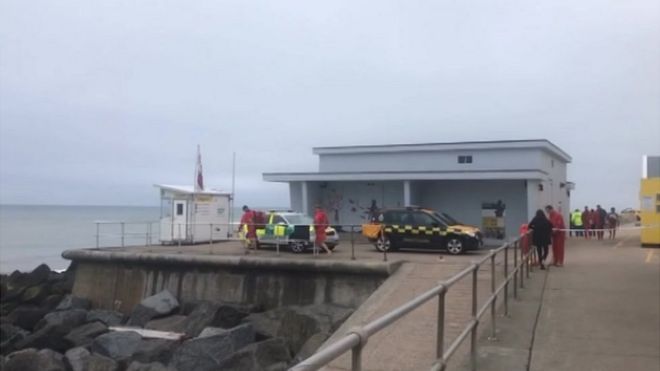 Emergency services arriving at the scene of the accident
    A coast guard who was on scene at the time described the incident as a 'very frightening experience for the man'. Another eye witnesses was walking his dog when the coast guard arrived. "I saw someone obviously stuck in the rocks," he said, "it was high tide and water was coming over him so it was a very scary situation".
    We wish the heroic man a speedy recovery. Also, a massive 'Thank You!' to the Norfolk Police, Norfolk Fire and Rescue and the East of England Ambulance Service for saving the selfless hero.
Do you think this man is selfless or stupid for risking his life to save a child? Sound off in the comments below!
0
0
1
0
0