A big fire in Portugal leaves eight injured

A large fire is still active this Sunday in the Castelo Branco district, in the center of Portugal, where the rest of the disturbing fires were controlled during the night and there are already eight injured, one of them a civilian seriously burned.
Civil Protection Commander Luís Belo Costa reported in a press conference that the active fire, in Vila de Rei, has a total length of 25 kilometers and, although 60% of its area was already dominated, "there is still a lot of fronts to solve."
The fire spread to the neighbouring municipality of Mação, where Sunday is the head of the fire.
About 800 firefighters work exclusively in this fire, which will be joined during the morning by several planes and helicopters, for jobs that are being hampered by the type of terrain and the number of villages to protect.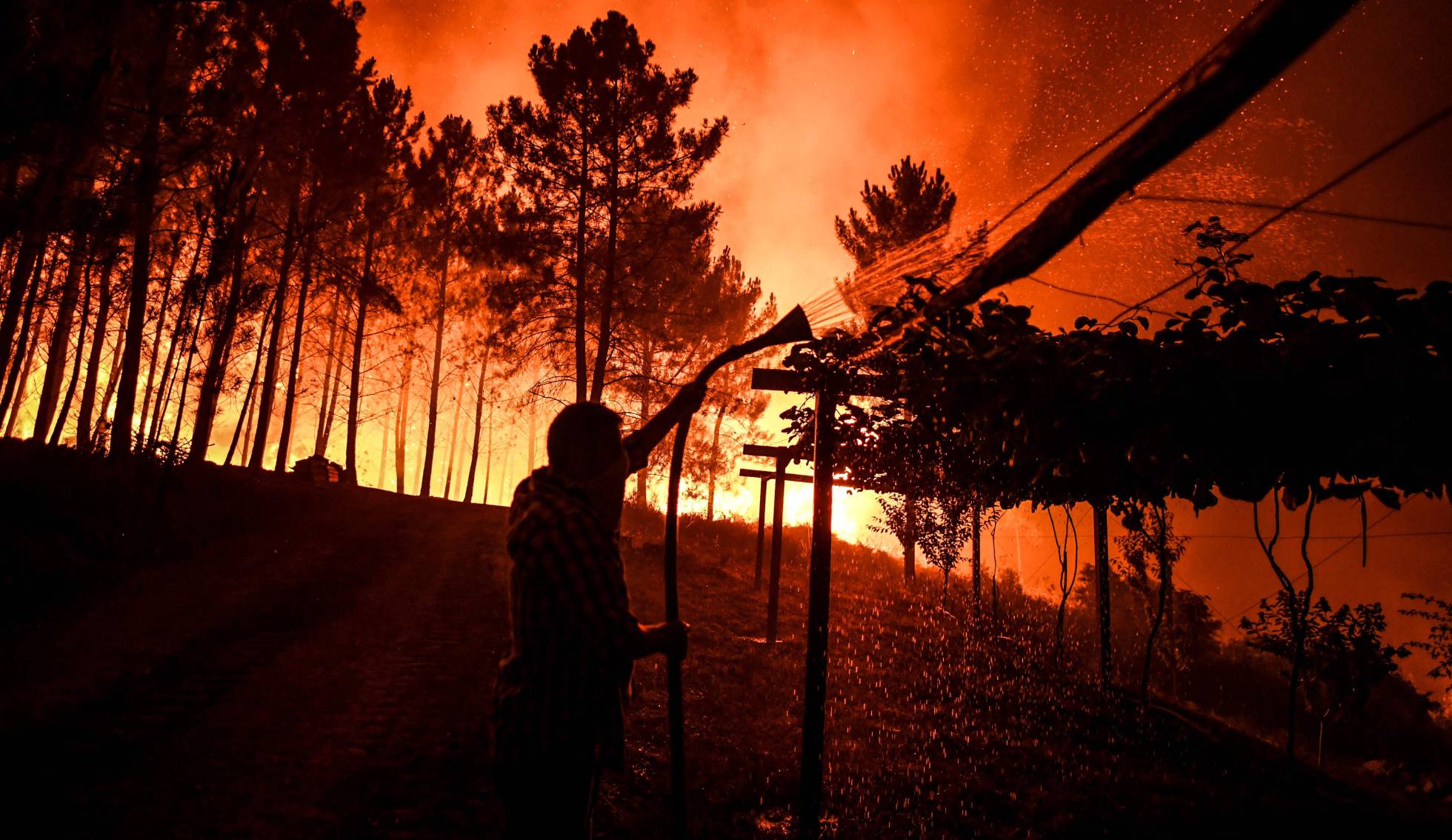 ---
Seven firefighters injured

The works of extinction were reinforced by four tractors of the Armed Forces of Portugal, to help in the access of the firemen to the affected zones.
The severe fires this weekend in central Portugal caused eight wounded, seven small firefighters and a serious civilian transferred to the burn unit of a hospital in Lisbon.
Civil Protection warned last Thursday that the rise in temperatures and the decrease in humidity forecast for this weekend increased the danger of forest fires, so he asked the population to take precautions.
This Sunday, the Portuguese Institute of the Sea and the Atmosphere put nine municipalities at maximum risk of fire, most of them in the district of Castelo Branco.
Have you ever experienced a fire?
LET US KNOW IN THE COMMENTS BELOW!
0
0
1
0
0