What has happened?
A message in a bottle from 50 years old has been discovered. it has been said that Paul Gilmore had dropped this bottle while sailing on his family liner where he had traveled from the UK to Melbourne. Jyah Ellott, a 13-year-old had found this bottle in South Australia who was fishing with his father. The note, that was written in 1969 on the 17th December contained information that Paul Gilmore had talked about his traveling to Australia on the 'Fairstar Ship'.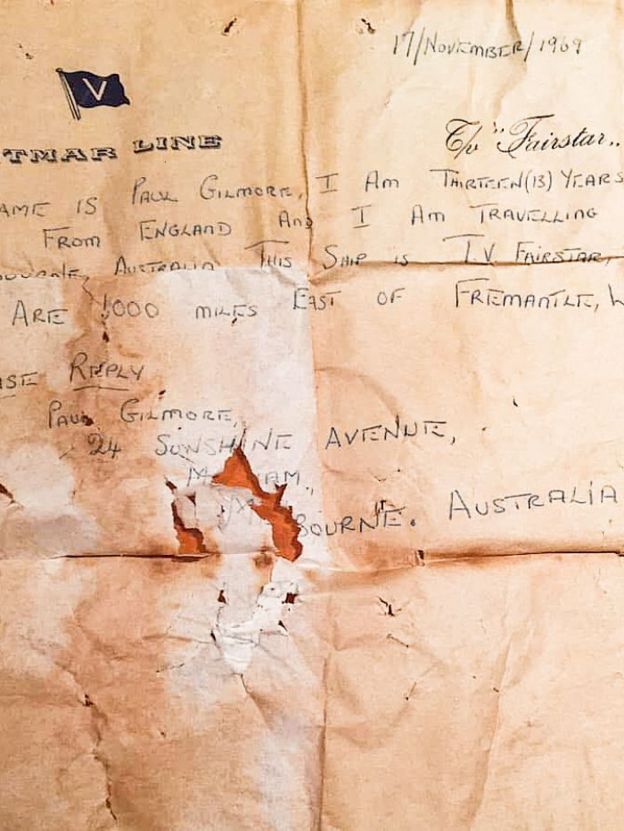 Mr. Gilmore, who is now a gardener and business owner had claimed he remembers when those letters were sent away and actually how important they were to him, it was part of his adventure around the world. Jyah's father had thought Jyah was lying at it was all a hoax but it had turned out not to be. Jyah is now writing to Mr. Gilmore on his cruise holiday!
What do you think about this letter situation? Let us know in the comments below!
1
1
1
0
0