Information about Ed's collaborations
Popular singer/songwriter Ed Sheeran has recently had some new collaborations, this is the sixth time it has happened.
It happened on a night when least expected, in this collaboration/album the following songs were included in it, along with the links!
---
Beautiful People (Feat. Khalid) 

South Of The Border (Feat. Camilla Cabello & Cardi B)

Cross Me (Feat. PnB Rock & Chance The Rapper)

Take Me Back (Feat. Stormzy)

Best Part Of Me (Feat. YEBBA) 

I Don't Care (Feat. Justin Bieber)

Antisocial (Feat. Travis Scott)

Remember The Name (Feat. Eminem & 50 Cent)

Feels (Feat. Young Thug & Jhus)

Put It All On Me (Feat. Ella Mai)

Nothing On You (Feat. Paulo Londra & Dave)

I Don't Want Your Money (Feat. H.E.R)

Thousand Nights (Feat. Meek Mill & A Boogie Wit Da Hoodie)

Way To Break My Heart (Feat. Skrillex)

Blow (Feat. Bruno Mars & Chris Stapleton)  

---
This album/collaboration was seen as cringeworthy, dull and insincere, but apart from that a lot of people are enjoying Ed's new album and I for one surely am enjoying it.
All the songs are achieving a lot of success in terms of popularity and a lot of people are enjoying it along with commending Ed for his great work along with the other collaborations!
Most of it is a credit towards Ed's amazing songwriting skills and his well-honored effort!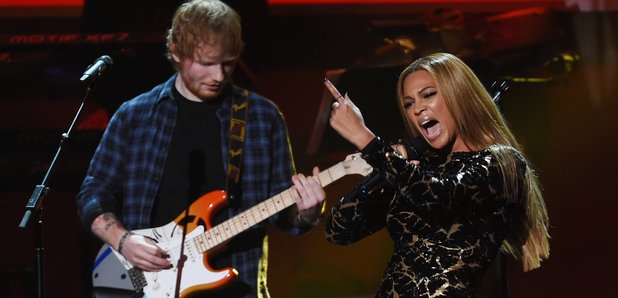 Do you like Ed's new collaboration?
let us know in the comments below!
0
0
2
0
0