Tommy Robinson has been jailed for 9 months for contempt of court.
Tommy Robinson has been jailed for 9 months after interfering with a court case leaving the validity and security of the court in danger. 
In May 2018,  Leeds Crown Court had put a media restriction on a court case that included 29 defendants, who were accused of Sexual Grooming, because it could directly harm any defendants that were found not guilty; however, Robinson decided that he would live-stream footage of defendants entering the court.

Robinson, 36, has previously been the leader of far-right, Islamophobic organisation, The English Defence League.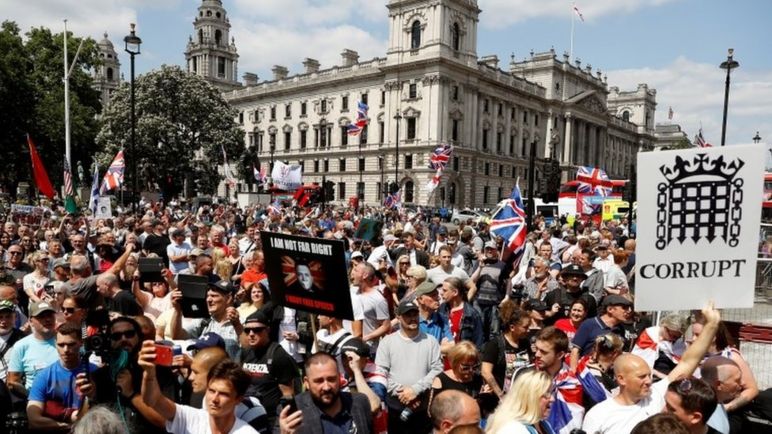 Outside of the courtroom, Robinson's supporters began to throw cans and bottles at police officers that were trying to control the riot. Supporters also began to threaten and intimidate Journalists. 

What do you think of Tommy Robinson's actions?
Let us know in the comments below!

0
0
4
0
0