Nickelodeon accused of stealing art
Matt Salvador says the art that was featured in an advert for SpongeBob SquarePants was his creation, and that the Nickelodeon Channel has used the art without his permission.
His artwork was uploaded online in 2016 and was drawn in the style of a background used in a typical episode.
Multiple YouTube creators have uploaded the advert, which the fans say it shows the same artwork, but with his signature and credit removed.

Salvador told BBC that he is still waiting for an apology or explanation from Nickelodeon, and if they would be to give him some sort of compensation, he will be fine with that. 
---
Let's compare the two backgrounds: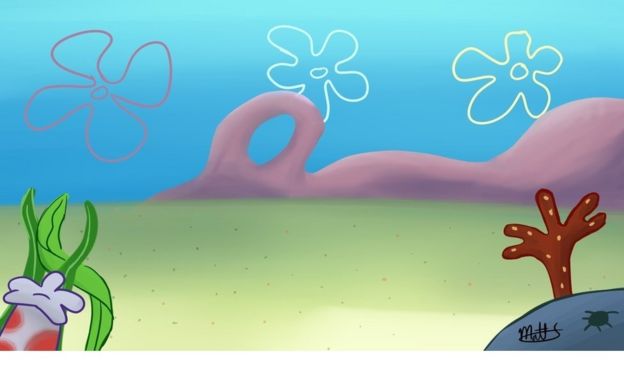 That is the art that Salvador uploaded to DeviantArt in 2016, you can notice it has his signature on the rock. 
This is the background that was used in the promotional video that Nickelodeon has posted.
---
Salvador has confronted Nickelodeon on Twitter: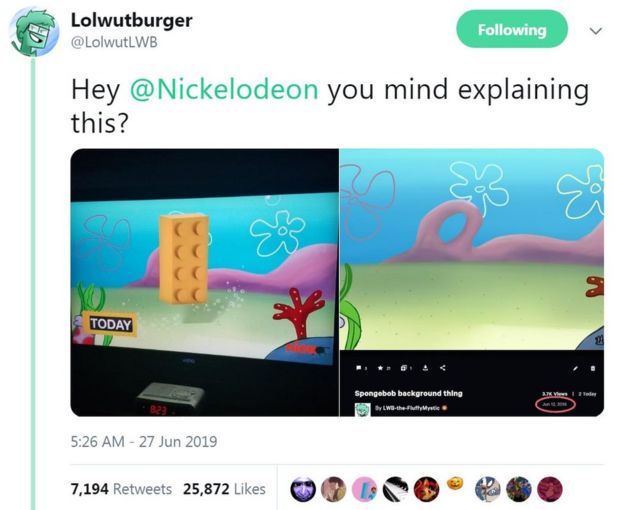 The tweet got a lot of attention with over 25,872 likes and 7,194 retweets.
Nickelodeon is yet to respond.
---
what do you think about this situation?
let us know in the comments below!
0
0
1
0
1