So who is this fan she's going to meet because of twitter?
Meet 13 year old Nina, she's the daughter of Adam who is seen below: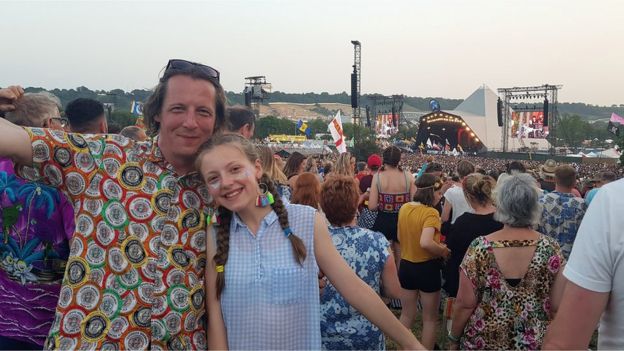 She was close enough to the pyramid stage at Glastonbury 2019 and was singing along to every song from Sigrid's set list like she knew the songs off by heart.  Sigrid noticed her and wanted to meet her there and then at Glastonbury but that was proven impossible as Glastonbury is such a large festival.
Nina said that "When she saw me singing along... I think she pointed at me, or kind of waved, and I was like 'oh my god, this is crazy', It was the fact I was at the front, that she was there, and that she saw me, I'm a very emotional person I think in general".
Sigrid started a campaign on twitter to find Nina and her dad:
One of the security team caught up with Adam and Nina later and passed them the setlist that sigrid used whilst on stage.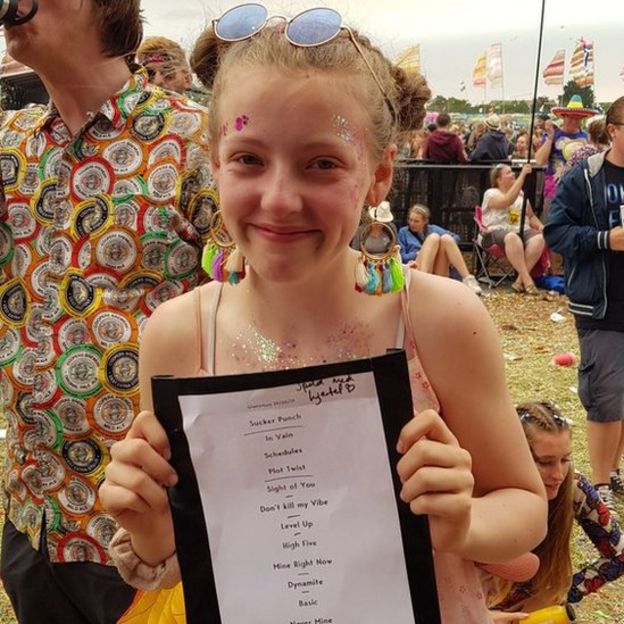 After help from Sigrid's fans Sigrid was able to locate and get in contact with Nina and with help from BBC (who sponsored Glastonbury) she will meet this fan at the Latitude Festival in a few weeks time. 
What's your thoughts and reactions to this? Tell us down below!
2
0
0
0
0