One MAN DEAD AFTER A VOLCANO ERUPTS ON AN ITALIAN ISLAND
A volcano has erupted on the Italian island of Stromboli.
The volcano is seen as one of the most active as it has been regularly erupting since 1932.
The victim was a 35-year-old male hiker from Sicily who was hiking whilst the volcano erupted.
This is the only death reported so far but many other people are injured.
Emergency worker, Calogero Foti told Italy's Rai television;
"Unfortunately one man is dead, there are a few injured, but none seriously."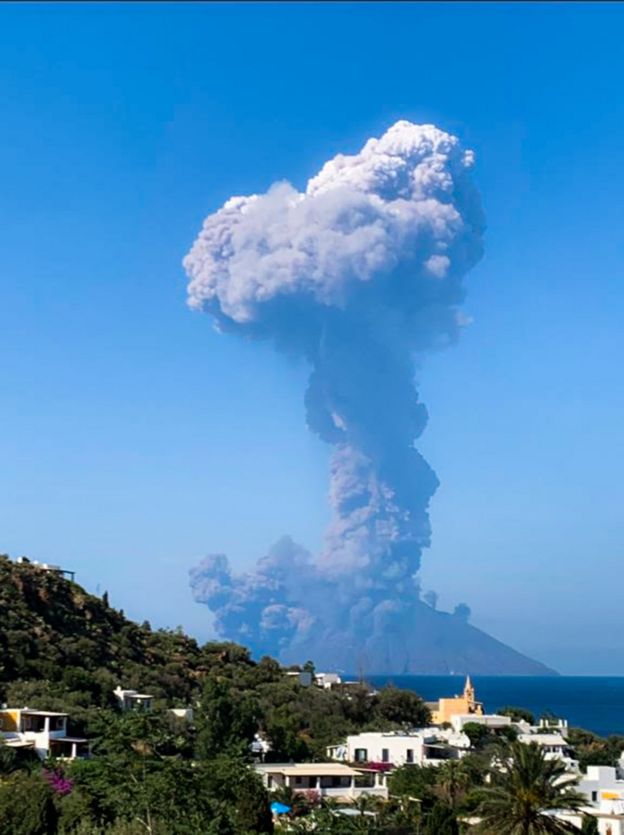 The navy has been deployed to prepare for a possible mass evacuation.
However, only 70 people have been evacuated from the island so far.


Many have reported that the eruption could be heard for miles around.
One woman said;
''We turned around to see a mushroom cloud coming from Stromboli. Everyone was in shock.''
Firefighters are currently battling the flames.
what do you think about the situation? let us know in the comments below!
0
0
0
0
0