PROTESTERS STORM the GOVERNMENT BUILDING
On July 1st 2019, it was marked that the Hong Kong switchover from the UK to China.
Due to these tensions that have risen to breaking point with the Hong Kong Government HQ being stormed by protestors with the UK Colonial of Hong Kong risen to mark the unrest with the City. 
  THE OLD HONG KONG FLAG (1959 - 1997)
Protestors tried for 3 hours to enter the Government HQ but finally at 12PM they broke in. Going in and Vandalising the Building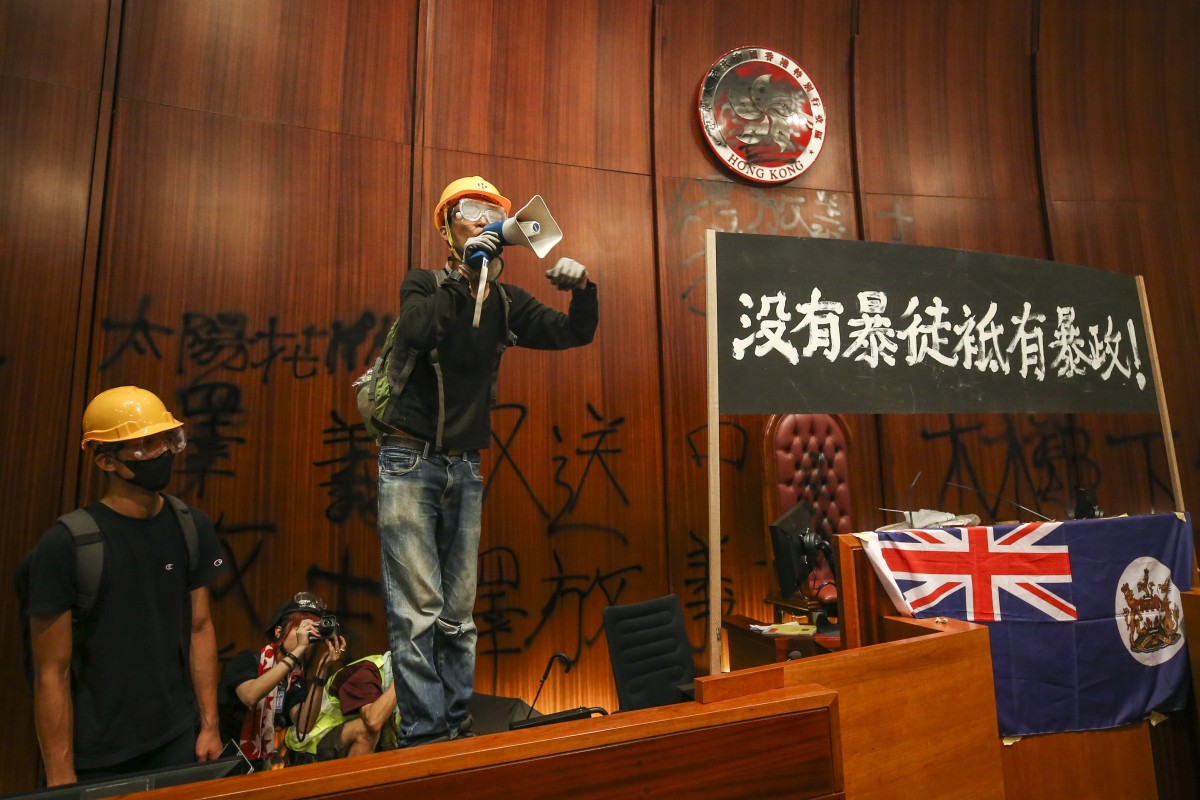 THE DAMAGE DONE AFTER PROTESTORS STORMED THE BUILDING
The black sign says "There is no way left" With the UK Flag placed as a reminder with the Coat of arms from the new HK government Defaced. The desks were ransacked with Portraits torn down and broken up. With messages written like "Hong Kong is not China"
The Protestors were Pictured with Signs that Picture the Head of Hong Kong Carrie Lam with a Soviet Eye. Showing China's Influence on Hong Kong. 
Police have started to use Brutal Tactics on Hong Kong Protestors using Tear Gas and Firing "Non Lethal" Bullets but they have been know to break People's Arms and Legs. The Head of Hong Kong City Carrie Lam said she "Highly Condones the violence and will take necessary legal action to put a end to this Unlawful and Frankly Unneeded Action" 
DO YOU THINK THAT THE STORMING OF THE GOVERNMENT BUILDING WAS NEEDED?
0
0
0
0
0