Who is this man?
This man who Taylor is accusing of bullying her is a man named Scooter Braun.
Scooter manages Justin Bieber and Kanye West.
Taylor accused Scooter of bullying her once he became the owner of most of her music.
Scooter had spent $300 million which into GBP is £237 million on record label Big Machine, meaning he was ownership over her six albums.
All of this means Scooter is earning income from Taylor's songs before this years Me! which involved Brendon Urie. 
Taylor's Situation

Due to all of this, Taylor claims she can't even claim rights on her own music due to a deal she had signed whilst 15 years of age.
Taylor had discussed this on Tumblr about the countless attempts of trying to get her music rights back that she had released on Big Machine, this also went on to make her feel as if Scooter was trying to 'dismantle' Taylor.
---
Taylor's Response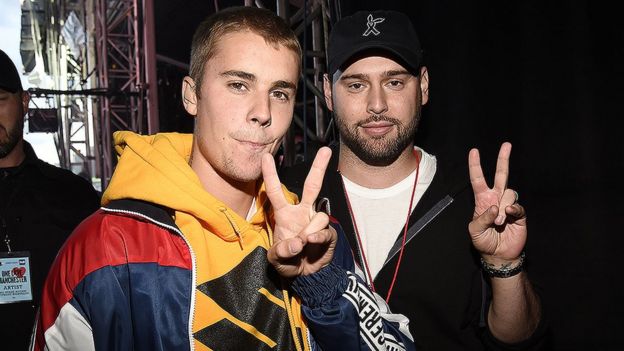 Justin Bieber & Scooter Braun
Taylor stated, "For years I asked, pleaded for a chance to own my work."
She claimed Big Machine had offered her into a chance to earn her albums back 'one album at a time' but this is only for the exchange of every new album she records after her original contract which had expired.
After all of this Taylor has now signed up to Universal's Republic Records label, and claims a new deal will be made with Big Machine.
Do you feel bad for Taylor Swift?
let us know in the comments below!
0
0
0
0
0