GLASTONBURY'S CLEAN UP CREW HAS ARRIVED GREETED BY BAGS OF RUBBISH
Glastonbury, which finished on the 30th of June 2019, has started the clean-up process.
Thousands of plastics and other rubbish were taken in the fields the festival is held on.
This all came after Glastonbury 'banned' plastic bottles from the event.
Sir David Attenborough praised the festival for the ban.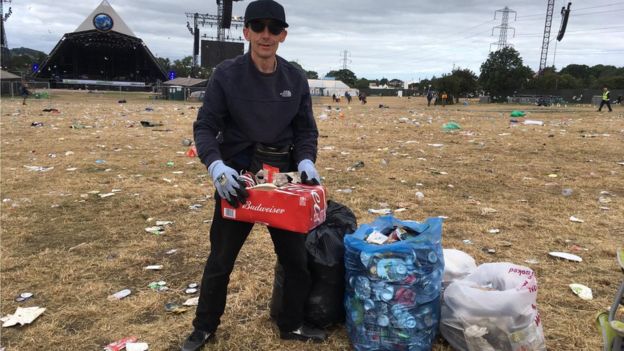 The event organiser, Emily Eavis, said prior to this;
''[The] most eye-opening part of the weekend for me was not seeing any plastic bottles in the bins or on the ground."
The photographs of the aftermath look to contradict Ms. Eavis' claim majorly.
However, the event came out and stated that there was no ban on the public bringing their own plastic bottles,
only a ban on the event selling them.
Some accept that this is a part of daily life whereas others are severely disgusted by the amount of rubbish left
by fellow attendees.
WHAT DO YOU THINK ABOUT THE SITUATION? LET US KNOW IN THE COMMENTS below!
0
1
1
0
0