Kim Kardashian west accused of japanese trademark on "Kimono"
Kim Kardashian West has released a new clothing line called "Kimono" which has lead Japanese fans to believe that she is playing on the word Kimiko's from the famous dress the Japanese wear during the day or night. 
West has released this clothing line and her slogan is;
"Celebrates the curves of women."
The Japanese has lead to believe that the name is a trademark and a copy of the famous Kimoko's.
A Japanese user tweeted out to the public and was very upset about it.
The tweet below indicates how upset the Japanese are.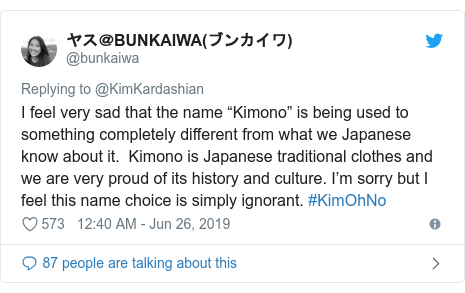 The public is angry and will try and get this all erased and make sure that Kim Kardashian West doesn't damage the Japanese culture and any other culture releasing the clothing line.
what do you think about this situation?
Let us know in the comments below!
0
2
0
0
0