Lexi Rabe asks fans to not bully her

Lexi Rabe, also known as Tony Stark's 7-year-old daughter Morgan Stark from the hit movie "Avengers Endgame"  has spoken out on her Instagram run by her parents about being bullied by fans of the movie for acting "silly" and or "messed up" in the streets.
Lexi wants to remind people she's just seven-years-old.
Lexi had a small role but she had one or the most memorable lines while her on-screen Dad was putting her to bed her father says; "I love you tonnes."
She responded with; "I love you 3,000."
Lexi's Mum posted alongside the video; "She's a normal human being and she's a child."
Her Mum also wrote; "Please keep your opinions to your self so Lexi can grow up in the free world."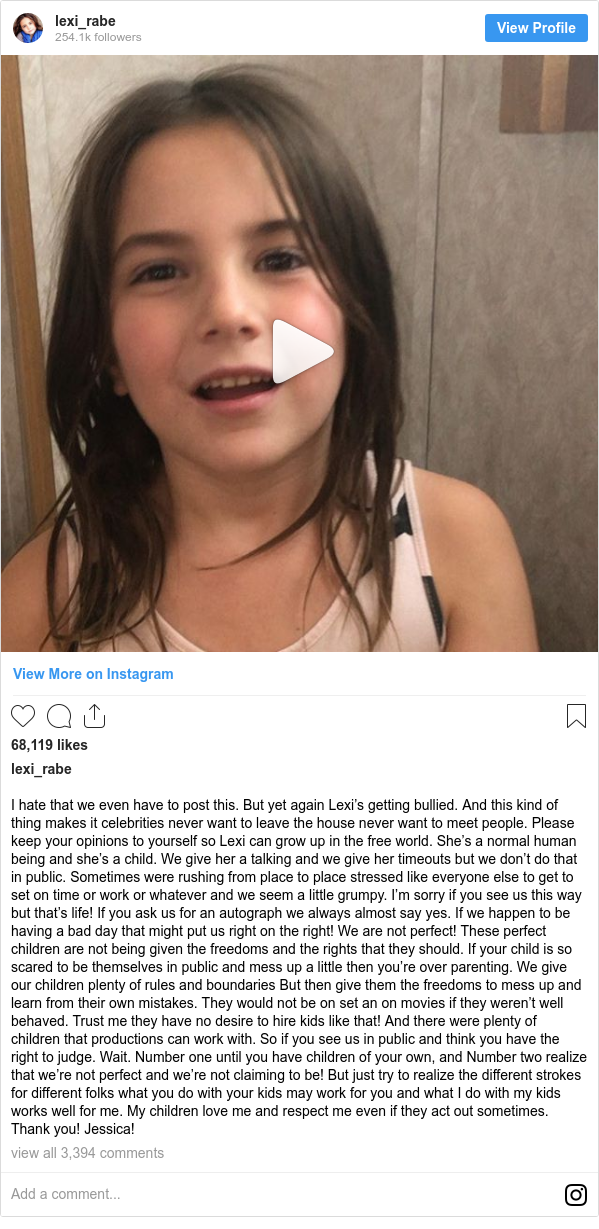 Lexi's Mum continues talking with;
 "Sometimes we're rushing from place to place, stressed like everyone else to get set on time for work, or whatever, and we seem a little grumpy. We are not perfect!" 
She continues with;
"These perfect children are not being given the freedoms and the rights that they should."
WHAT DO YOU THINK ABOUT THe SITUATION?
LET US KNOW IN THE COMMENTS Below!
0
1
6
0
0