Jake PAUL POPS THE QUESTION TO TANA MONGEAU!
Jake Paul popped the question to famous YouTuber star Tana Mongeau on her 21st Birthday.
She was given a Mercedes Benz truck for her birthday and shortly after she tweeted to her fans
"i'm....... engaged.................." @ 1:53AM. 
The engagement was actually later discussed by fans who didn't believe her and thought it was fake. Then she posted on Instagram the ring that Jake proposed with and then her fans were raving about the proposal.
Not long ago, in Feb 2019, she was dating Bella Thorne.
Bella Thorne took over Tana's twitter and on June 6th Tana asked for it back and gave the account to Jake.
In June 2017 Jake Paul was officially dating YouTube star Erika Costell who was later fired from Jake's brand 'Team 10'. The couple were boyfriend and girlfriend since December 2018 and then decided it was best to leave it. 
Jake Paul tweeted to his fans a letter composing the breakup.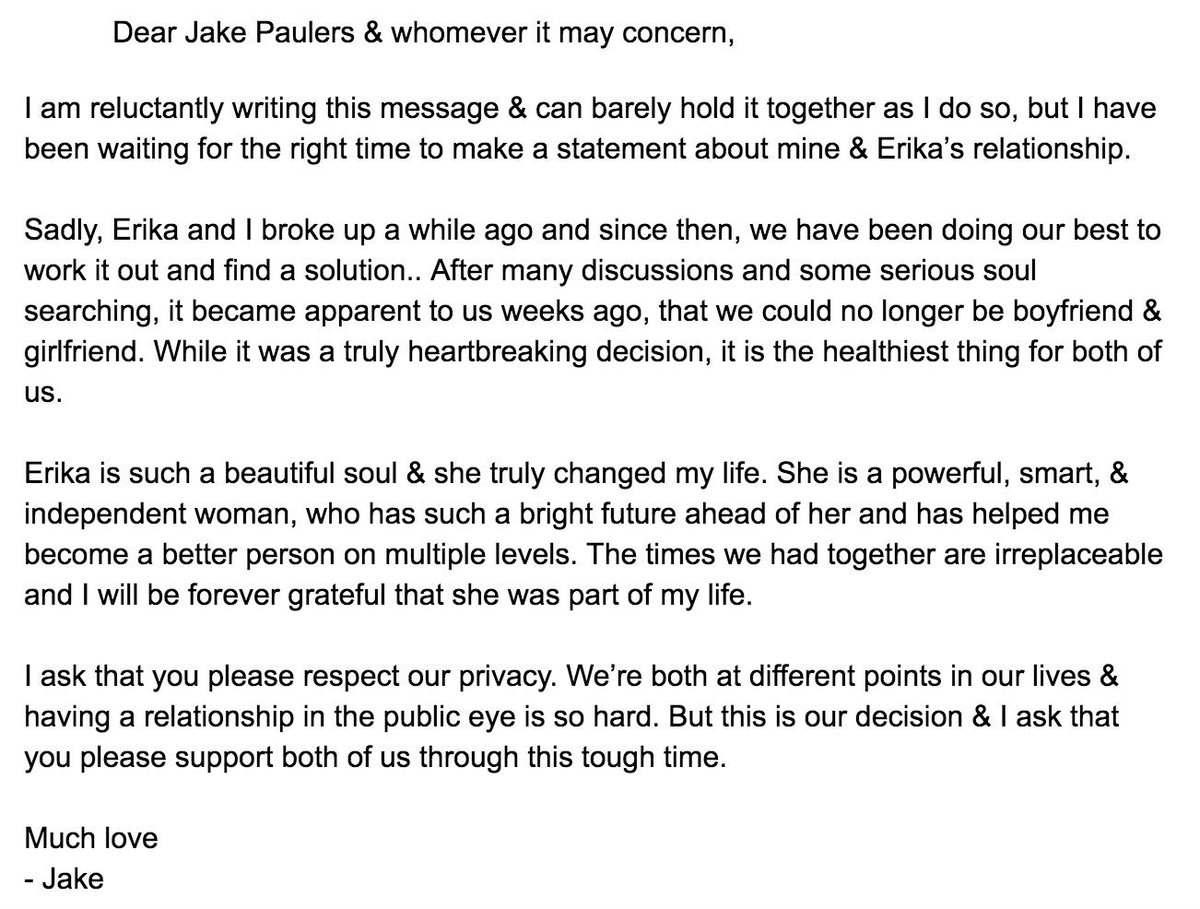 What do you think about The PROPOSAL?
Let us know in the comments below!
0
1
4
0
1