Dr. John: Grammy-winning musician dies at 77

John Rebennack, Jr, or known formally in his singing career Dr. John has passed away on Thursday the 6th of June from a heart attack.
Dr. John combined various genres such as Pop, Jazz, boogie-woogie and rock and roll.
The musician "created a unique blend of music which carried his hometown, New Orleans, at his heart."
During his astonishing career, he obtained 6 Grammys and was inducted into the Rock Hall of Fame back in 2011 and he was also inducted into the Fame and Blues Hall of Fame back in 2007. 
Amongst others, other icons have paid tribute to Dr. John such as Ringo Starr, a former Beatles drummer by posting a picture on Twitter with the message
"God bless Dr. John, peace and love to all his family, I love the doctor, peace, and love."
His illustrious career started back in the late 1950s where he became a pianist and a singer on the New Orleans music scene.
His love of music originated by his father, who ran an appliance store in New Orleans that was also a record store.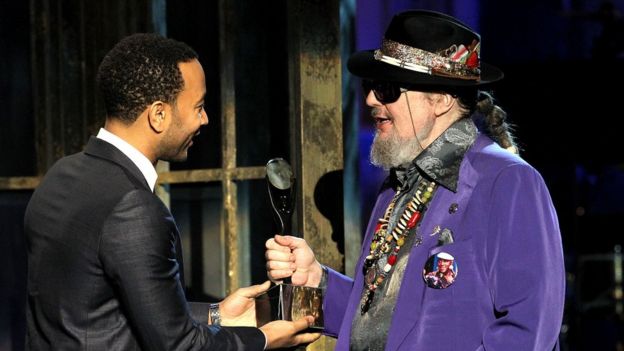 When John was kicked out of his church choir, he then continued his love of music, by going and performing at local clubs and working at a studio in his home town during his teenage years.
His favourite instrument to play was the guitar which was his first love.
  The Dr. John Character was modeled on a voodoo priest which was created in the late 1960s.
John wanted another singer first but as they pulled out the last minute.
He stated, "I just did it out of spite."
He was known for their carnival-like atmosphere in which he would wear bright costumes with feathers and plums in his live shows.
The musician was inducted into the Rock and Roll Hall of Fame by singer John Legend all the way back in 2011 and he won his most recent Grammy award back in 2012 when his dong Locked Down was named the best Blues album.
Our thoughts and prayers are with Dr. John's family and friends!
Let us know what you think about this situation in the comments below!
0
0
0
0
0