THE SIMPSONS GAMES COULD BE REBOOTED AFTER TEN YEARS
The gaming world is currently awash with rumours that popular TV show The Simpsons could see its gaming franchise make a comeback.
The Simpsons Games first came to market in the late 80s, and have since gained a loyal following, with games such as The Simpsons: Hit and Run becoming extremely popular. However, the last Simpsons game was released in 2008 and received poor reviews, which was considered the final nail in the coffin for the franchise.
However, there's now new hope for the franchise on news that the original writers and developers of the franchise will be appearing at this year's E3 conference.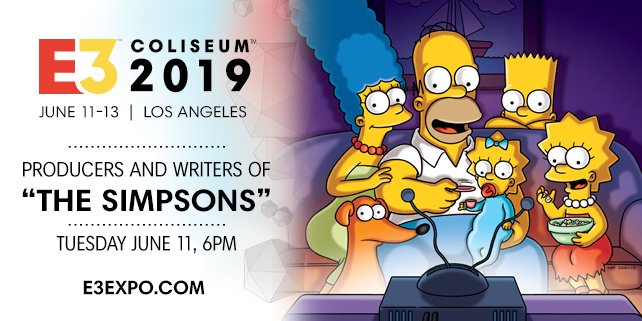 The writers will be attending a panel at the gaming expo next month, and this has sparked rumours they could be using this to announce the launch of a new game.
The last time they were seen at a gaming expedition was in the late 2000s in order to promote the franchise
Commenting on Twitter, one person said: "If this is Simpsons Hit and Run 2 then Disney is already doing justice to Fox! Lol in all seriousness if it's Hit and Run 2 I'm preordering it day 1 of allowing us to preorder ."

A second wrote: "Revive Simpsons Hit and Run! Make a new one with new characters and locations......even its a console exclusive....I would buy whatever system it was on."
A third follower put: "Fingers crossed for The Simpsons battle royale we've all been waiting for," while another added: "
Give us a Simpsons hit and run 2 with all of Springfield in on Map."
With the conference set to take place in Los Angeles from 11 June, fans of the cartoon don't have too long left to wait to find out what developers have in store.
WOULD YOU PURCHASE A NEW SIMPSONS GAME? TELL US IN THE COMMENTS BELOW!
0
0
0
0
0