FANCY A TRIP TO NORTH KOREA?
For some unknown reason, you can now travel by train from the UK to North Korea.
Lupine Travel, a British tour company specialising in 'obscure' travel destinations, is offering tickets on its one-of-a-kind train service from Wigan, England to Pyongyang, North Korea.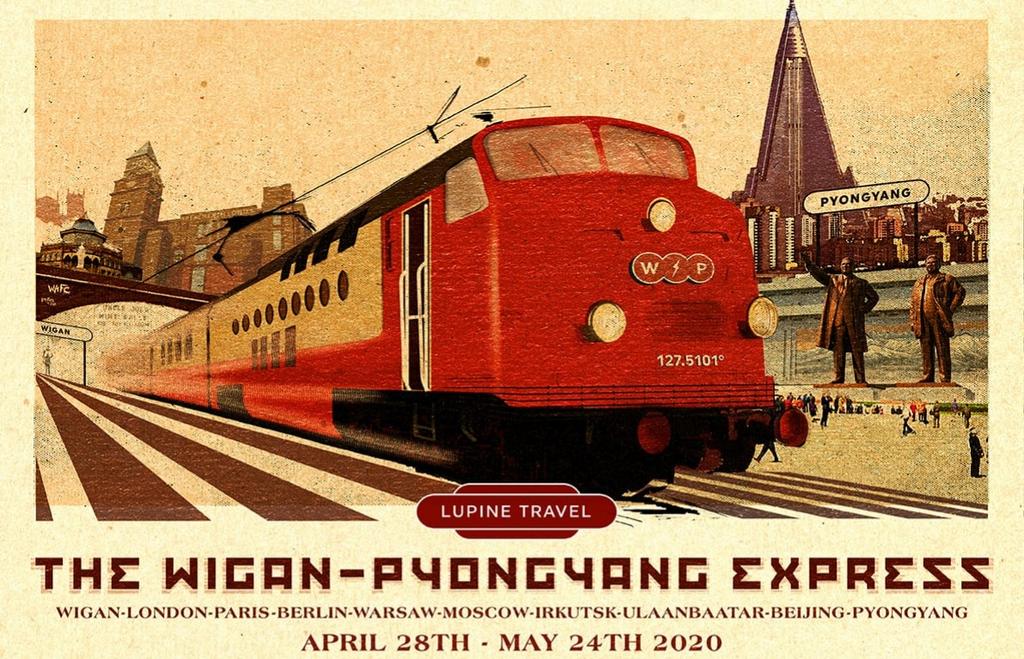 The train journey takes a month, and stops in Belgium, Germany, Poland, Russia and China before arriving in North Korea.
When leaving Wigan, the passengers will be treated to an authentic British pie for lunch with a side of a can of Vimto.
Each section can be booked individually, so if you don't fancy the fine pie and Vimto meal, you can join the journey in London instead.
At the end of the month-long journey, there's a four-day tour of North Korea, where a North Korean guide will whisk you around the country on a government-controlled tour route.
You'll get to see Pyongyang, the capital of the country, as well as several more rural areas. However, a lot of what you see is reportedly propaganda set up by the government to present a pleasant and happy image to the rest of the world.
You won't be allowed to leave your hotel without a guide in order to prevent people from straying off the tour route, and what you photograph will also be scrutinised to make sure you don't take pictures of anything that makes the country look bad.
Despite the obvious safety risks, it's not difficult to travel to North Korea, and many tour companies offer very similar tours. However, none of them offer a direct train, and instead choose the quicker option of flying you to the country with a short connection through China. Bad news to those interested in the pie; you won't get that on a flight.
North Korea has invested heavily in tourist attractions over the past few years, and now have a theme park and a ski resort which tourists can visit.

Kim Jong-un enjoying a rollercoaster ride at the opening of his theme park.
IS NORTH KOREA ON YOUR BUCKET LIST? TELL US IN THE COMMENTS BELOw!
0
0
0
0
0