Farmer saves fox cubs by Caesarean near Haywards Heath

Chris Rolfe who was checking on his pregnant sheep, when he saw a vehicle hitting a fox on his way home to Haywards Heath, West Sussex.
He went to check on the fox, who was named Vixen who sadly died instantly but he noticed something moving in her stomach which was pups.
He then quickly performed the cesarean which was successful, afterward taking the cubs to his mother who was named Jean.
Mrs. Rolfe responded with:
"Chris wasn't expecting the pups to survive but he wants to try. It's miraculous they did."
Mrs. Rolfe also said that it was a "very long night" and only when it was 5 weeks that they would go more than three weeks without a feed even if it was day or night.
Once the cubs were healthy enough, they will be released back into the wild.
She also said:
"On a purely selfish note, it's gonna be incredibly difficult to let them go, but they are wild animals and the aim has always been to get them back and hope they can use this second chance to live long and happy lives where they belong. It's so exciting to have them to the point, they're really quite amazing."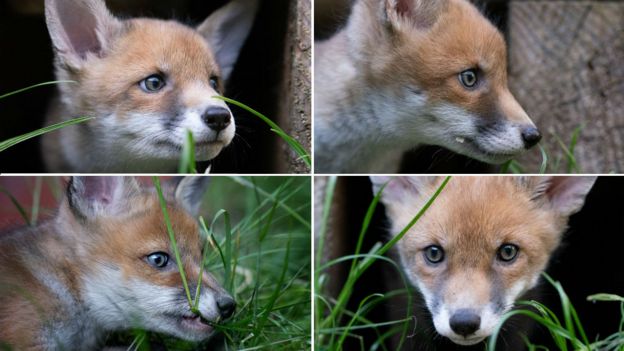 When it's the end of May, the Cubs will be hitting 10 years old and they will be given to a project which is called The Fox Project, which is a charity which looks after around 900 injured or abandoned foxes ever year.
The founder of The Fox Project, Trevor Williams said that they will be housed in a large semi-wild pen to help them adjust to outdoor life, before being released.

WHAT DO YOU THINK ABOUT THE STORY?
let us know in the COMMENTs BELOW!

0
0
0
0
0