a british politician has accused the bbc of racism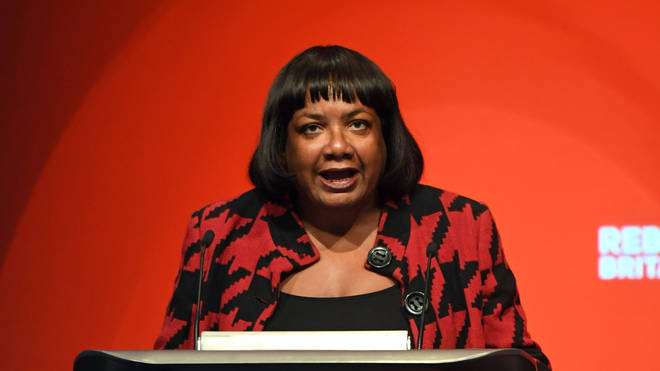 British politician Diane Abbott has demanded an apology from the BBC after she was questioned over her party's Brexit plans.
Abbott is Labour's Home Secretary. If Labour were to win an election, she would be in charge of home affairs such as police and medical care. She was given this important role by Jeremy Corbyn, the leader of the Labour party.
On a recent episode of Question Time, a show where politicians are invited to answer questions from the general public, she was asked about Jeremy Corbyn refusing to meet with Theresa May, Britain's current Prime Minister, and denied claims that Corbyn was refusing to meet May to spur on a General Election.
The show's presenter, Fiona Bruce, clashed with Abbott after showing annoyance at her answer. "We've got a situation now, where Jeremy Corbyn won't talk to Theresa May... why don't they just talk?" Abbott responded by pointing to a speech Corbyn made at his party's General Conference last year, and said that Corbyn would talk to May if she ruled out the possibility of Britain leaving the European Union without a deal.
This response was met with immediate criticism by fellow panelist Isabel Oakeshott, who said that it would be "impossible" for Theresa May to rule out a No Deal Brexit. Abbott appeared to struggle to respond, and appeared very frustrated.
Oakeshott took this opportunity to criticize Labour's apparent want for a General Election, saying she was "absolutely bewildered" by the idea.
She then went on to say "you are way behind in the polls", which was supported by Bruce, however Labour have angrily responded to this claiming it is incorrect.
Abbott has responded to this herself, claiming she has "never had such a horrible experience" and called Fiona Bruce's coverage "decidedly unfair", and even going as far as saying this was because she is an African American woman.
The BBC have firmly denied all of Abbott's allegations, and viewers of the program have blasted Abbott's comments on social media.
This is not the first time Abbott has been caught up in controversy. Many voters believe that Abbott was only given her Home Secretary role because of her race and gender, and have accused her of being clueless about politics.
In 2017, she stated that employing 10,000 new police officers would cost only £300,000 per year, meaning each police officer would only be paid £30 per year. Later in the same year, she was slammed on a Sky News interview for not knowing essential parts of a report on how to prevent terrorism in London, despite claiming she had.
do you agree with diane or with the bbc? tell us in the comments below!

0
0
0
0
0