Carnival Cruise Lines opens new Roller Coaster! 
Here is something new and interesting both to the thrill seeks and avid cruise-goers. Carnival Cruise Lines has just announced a brand new attraction on their newest ship to set sail. Launching out of Florida's Port Canaveral the landmark cruise feature a 243-meter-long roller coaster track that sits on top of the Lido deck about 6 meters above the ship's 18th deck which normally has the Miniature golf course and the jogging track, putting it just 57 meters above sea level.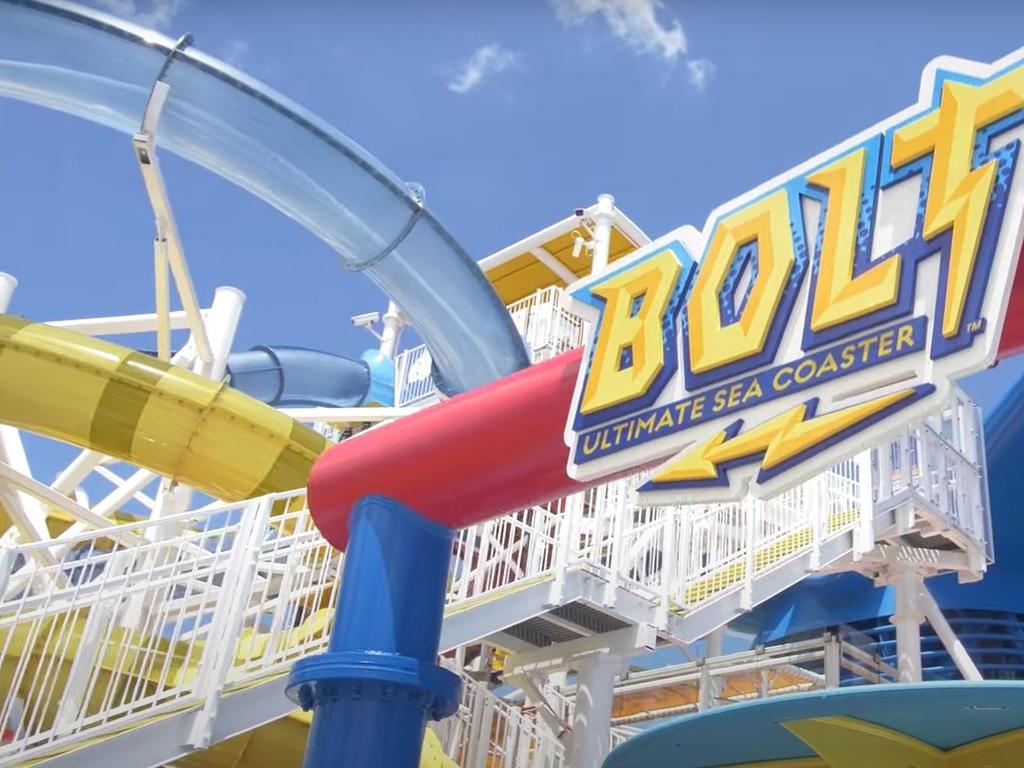 Credit: Bolt Signage | News.com
The new thrill ride "Bolt" is a two-person motorcycle-like coaster (where only two people can ride at one time) that allows riders to control the speed of the coaster because of its unique nature of using electricity over the traditional gravity-driven cars. Because the riders can control the speed by turning the right handlebar, like a throttle, or pushing a button by the left handlebar for an extra boost! Riders will experience a 20-second thrill up to 65Km/h. For those who are seeking an extra thrill on their vacation, you can ride this coaster for just under $15.0 USD (£10,0)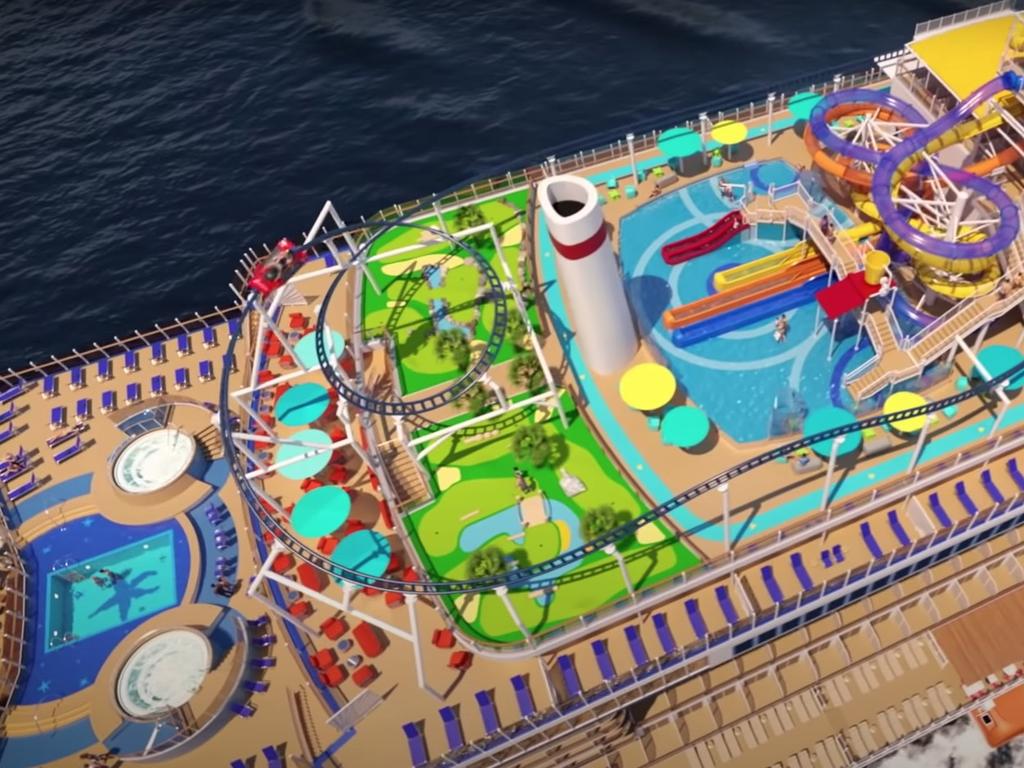 credit: Overhead view of the Bolt Ride | News.com
Is the £10 worth the extra expense? While there is no true answer, it depends on how much of an adventure seeker you are! To some who are more inclined to a thrill, Bolt is a great chance to get that extra adrenaline one reviewer had said "It was certainly more exciting than I expected, but because you (or your driver) can decide how heavily to use the throttle, it's also a great experience for people who aren't afraid of heights but prefer a slower-paced ride," I love thrill rides, so this would be something I would heavily lean towards during the next family vacation plans.  
Will this be something you would try? let us know in the comments! 
0
0
1
0
0